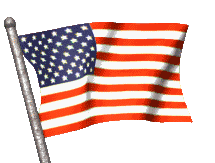 Ladies and Gentleman, I am sure that by now you have all heard about the horrific events that are going on in and around our Nations Capital. 13 people have been gunned down by one or more people within the past few weeks, and costing the lives of ten of those people. As hate is a growing problem in this nation, and in this world, I ask that we all come together and pray for the victims and their families, and pray that the person/people responsible for this ungodly act can be brought to justice at once so the people in Washington D.C. and the surrounding areas can live in peace and harmony once again. I pray to God that no more people will be hurt or wounded by these evil men. Please pray for them, and I am sure that they will soon see that God will provail and once again we can live in peace. Thank you.
Happy Thanksgiving, and welcome to America the Beautiful?. After a few designing problems, the web site is finally opened, and will be improving very often. When I first designed this web site, my whole intention was to talk about how great our country is, and how great our freedoms are. Although I am going to touch on that in my "Why I am Proud to be an American" page, I decided to devote this site to problems and contoversial issues that affect this nation everyday. Problems such as abortion, hatred/racism, and the death penalty. I want this site to be a huge success with many people debating different topics. And if anyone is doing a project of some sort out there, you are more welcome to use anything that would be useful to you. I am always looking for great page ideas, and other suggestions, so if you have a cotroversial topic, or a great suggestion, then give it to us! You will get the credit. Don't forget to participate in our monthly poll, and sign our guestbook. Thank you for stopping by, check out our coming soon page to find out what is coming up for our web site. Thanks again.
# of people to site since: Sept. 12, 2002
Created: October 21, 2002
Updated: September 12, 2002
© Copyright 2002 All Rights Reserved. America the Beautiful? Individuals who want to use this material for an educational purpose has the full consent to use the material in anyway necessary. Under any other circumstances, the individual must get prior written consent from America the Beautiful?.